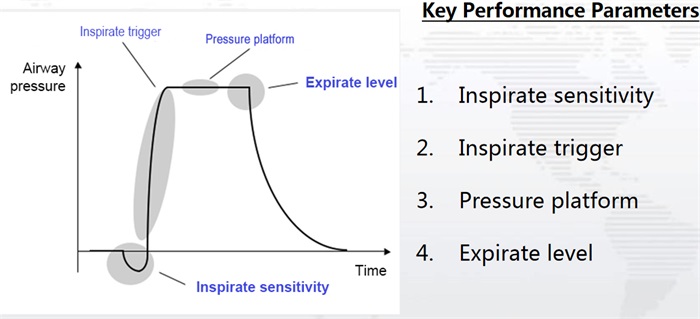 Dynamic pressure adjustment in time
Different patients need different airway pressure support ;
The same patient, different stages of sleep (deep sleep, light sleep, rapid eye movement), different states before going to sleep (drinking, fatigue), different types of sleep spnea (central, obstructed, mixed) will require different pressure support.
Timely adjustment of pressures according to patients and different states;
The apnea index is reduced to below five. There is no nighttime suffocation and awakening.
---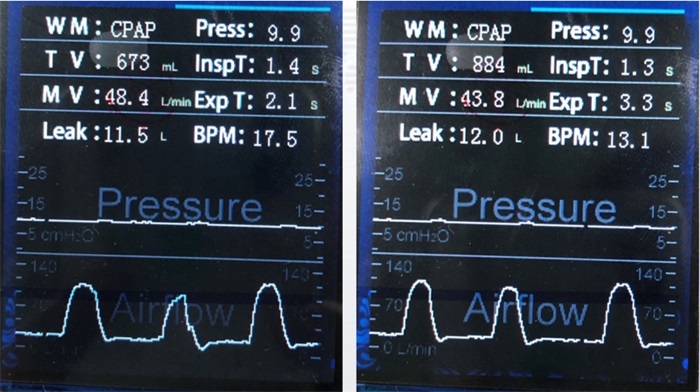 Auto CPAP:Stable Pressure
If CPAP pressure output unstable, it can cause pressure fluctuations in the mask. The CPAP machine can continuously adjust the motor speed by sensing pressure fluctuations, keep the pressure inside of mask stable.
The easy way to test a CPAP pressure is: connect a pressure meter to the mask, set the pressure to 10cmH2O, and breathe naturally (do not breathe deeply) with the mask. Qualified machine: pressure fluctuation within ±1cmH2O, good machine within ± 0.5cmh2o. If more than ±2cmH2O, that CPAP machine is unqualified.